Data, Analytics and AI Powering

Business Growth & Innovation
At WNS Triange (formerly the WNS Research & Analytics practice), we enable our clients from 10+ industries to articulate their business' data needs, distill the insights and interventions required, develop a data strategy and then translate it into action. Leveraging the combined strength of WNS' domain expertise, co-creation labs, strategic partnerships and outcome-based engagement models, WNS Triange helps businesses simplify and demystify everyday data complexities and analytical requirements.
Built on the pillars of consulting (Triange Consult), domain and technology (Triange CoE) and future-ready platforms (Triange Nxt), WNS Triange seamlessly blends strategy, industry-specific nuances, AI and Machine Learning (ML) operations, and intelligent cloud platforms.
At WNS Triange, we help businesses transform how they make decisions.
Clients

Analysts, Data Scientists & Domain Experts

Productized Solutions & Accelerators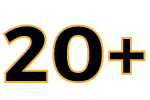 Years of Experience